Between
reducing the cost of homeownership
and protecting the environment, there are many benefits of keeping your home eco-friendly. Here are 10 ways to embrace a greener lifestyle:
Swap Out Appliances
ENERGY STAR®
products use less energy and meet strict criteria set by the U.S. Environmental Protection Agency and U.S. Department of Energy. From air conditioners to refrigerators to washers and dryers, there are a wide range of ENERGY STAR®
products that are made to help you save energy.
Get a Compost Bin
Keep food scraps and uneaten leftovers in a container or outdoor pile. Composting leaves materials out of landfills and creates an all-natural fertilizer for all your plant and landscaping needs. For a list of items that can be composted, check out
this article
from NPR.
Plant an Herb Garden
Whether you live in a house with ample green space or an apartment without designated outdoor space, you can still make your home greener by planting an herb garden. Herbs
can be planted in small pots
and kept inside near a sunny window. You can even use some of your new compost as fertilizer!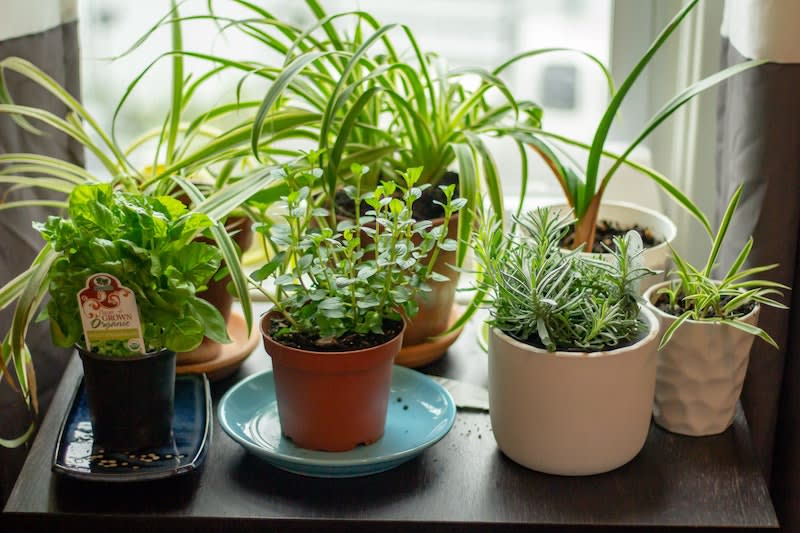 Recycle the Right Way
Recycling is a seemingly simple approach to making your home eco-friendly, but it's actually
a quite complex process
. Yes, that's right, not every paper or plastic can be recycled. Some go-to rules include not recycling plastic bags, anything that is smaller than a credit card, and items that are dirty or wet. You should also learn
which plastics are classified recyclable
.
Opt for Reusable
Speaking of plastic, try getting rid of any one-use items. As the shift toward eco-friendly products becomes more mainstream, there are
many reusable products
that you can incorporate in your day-to-day routine. Popular swaps include using silicone-based storage bags instead of plastic bags; reusable makeup remover pads instead of cotton pads; wool dryer balls for laundry instead of dryer sheets; and reusable towels instead of paper towels.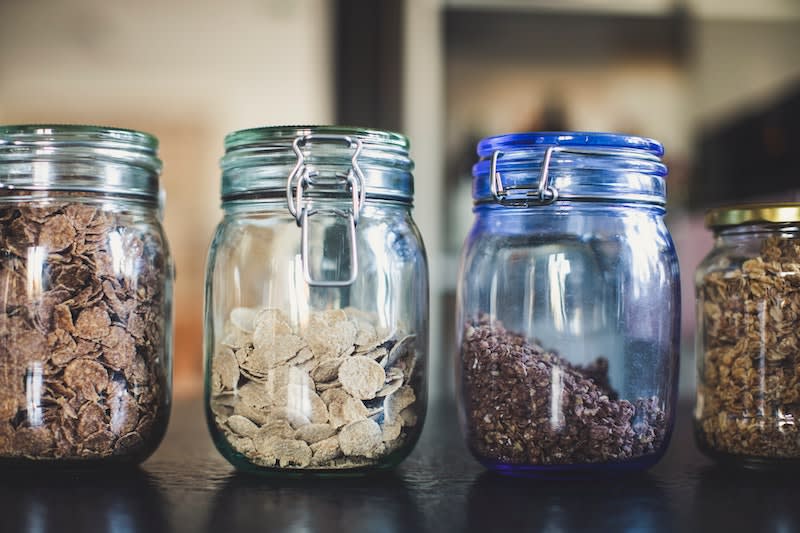 Conserve Energy

Save both energy and money by adjusting your thermostat. Set your thermostat to a higher temperature during the summer and a lower temperature during the winter, especially when you leave the house.
Quick tip: Install a programmable thermostat to easily control your system. Smart thermostats give you the ability to manage your system remotely and even learn your habits (i.e. when you're typically home and what times of day you change the temperature) so they can adjust automatically.
Rely on Fresh Air

Rather than tossing your clothes in the dryer, hang them out to dry. Install a line or drying rack in your backyard for easy summertime drying, or keep your windows open to let your hanging clothes dry efficiently indoors.
Add Plants
Keep your indoor air fresh and clean by adding plants throughout your space. According to
Healthline
, indoor plants reduce stress levels, improve the quality of the air, and may sharpen your attention. If you have pets or children, be sure to avoid potentially dangerous plants by referring to
ASPCA's guide to toxic and non-toxic plants
.
Keep Things Natural
Avoid adding chemicals that are harmful to the environment by opting for natural cleaning products.
Several brands
offer all-natural product lines, or you can
make your own
using everyday items like vinegar, baking soda, and lemon juice.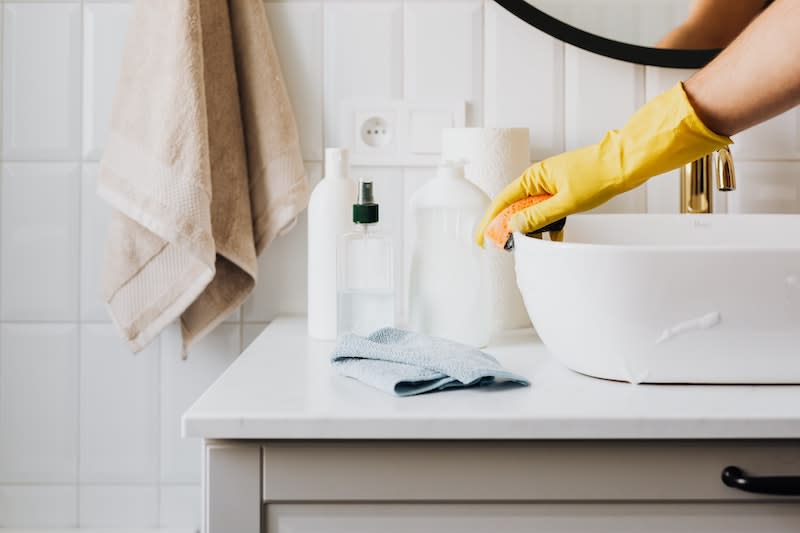 Go Solar
Solar energy is renewable and sustainable, making it a great alternative for both your home and the environment. According to the
Department of Energy
, solar panels ultimately help homeowners save money and lower monthly utility bills, and can increase the value of a home.