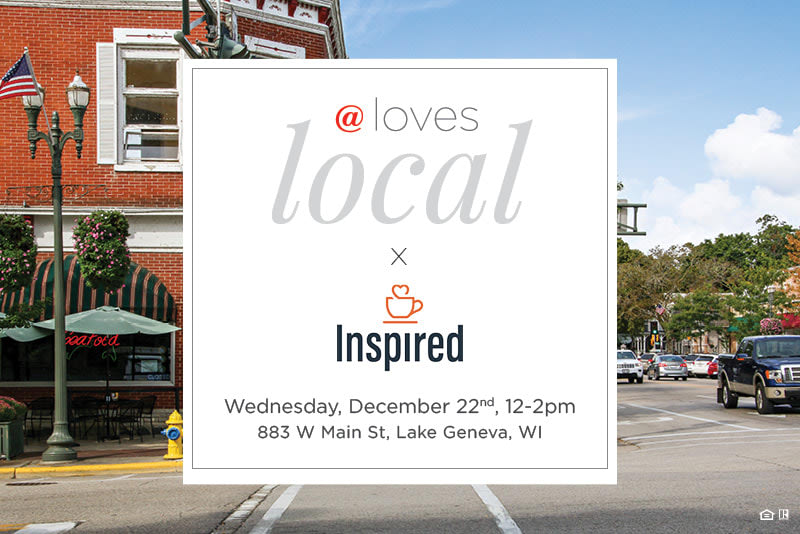 Located in downtown Lake Geneva, you'll find
Inspired
; a local coffee shop that does much more than brew delicious drinks. Inspired is unique in the fact that its shop offers the opportunity for those with disabilities to learn, thrive, and prepare to enter a fully integrated work setting.
The more we learned about Inspired, the more we saw how much this coffee shop values connection and community support. Paired with a strong mission, they strive to keep things local by partnering with local roasters who are also making an impact.
With that, @ Loves Local is excited to invite you to visit Inspired in Lake Geneva. On Wednesday, December 22nd from 12 pm – 2 pm CT, pick up a beverage on @properties! Read on to learn more about Inspired and how to redeem your free drink!
@properties: Inspired is more than a coffee shop, it's an environment to empower individuals with disabilities and help them continue thriving. How did the idea of this type of shop come to be?
Merik Fell: We researched services for individuals with disabilities to determine what the current needs, trends, and gaps were. We discovered that employment and transition services were significant issues. Specifically, providing training in soft and hard skills, and helping adults with disabilities transition into full-time employment that fits within their skillset. A coffee shop provided the perfect training ground to come alongside our trainees and give them the training they needed.
@properties: You're located in downtown Lake Geneva. Was there anything specific about this location that drew you to it?
MF: We researched 10 locations in the Lake Geneva area and our current location at 883 Main St. was our top choice. It used to be a coffee shop, is close to the beach, and is adjacent to the largest parking lot in the city.
@properties: As we looked around your menu, we noticed that Inspired partners with roasters to create a variety of signature roasts. We love how each one has a story and purpose. What inspired you to go this route?
MF: We wanted to keep it all local and partner with other roasters that had also had a great story and were also making their own impact. Our signature Inspired Roast has roasted just a couple of miles away from our location. Another one is provided by a small roaster in town that is legally blind. We also offer one that is owned by a local family, roasted in Wisconsin, and benefits orphaned children in Haiti. It provides a great variety for our customers and helps support our community.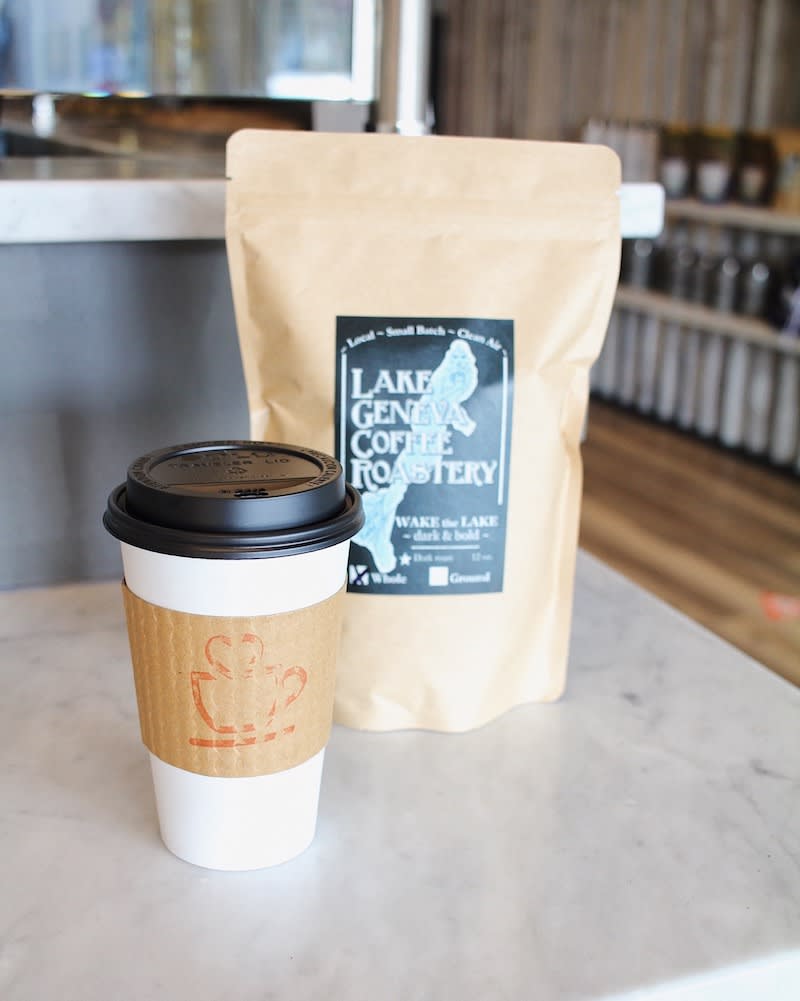 @properties: What do you recommend off of Inspired's menu?
MF: Personally, a hot white chocolate mocha. But, this time of year, anything hot will do, grab it to go or enjoy it inside by the fireplace.
If you'd like some recommendations from the Inspiristas, take a look at their Inspired Connections feature
here
.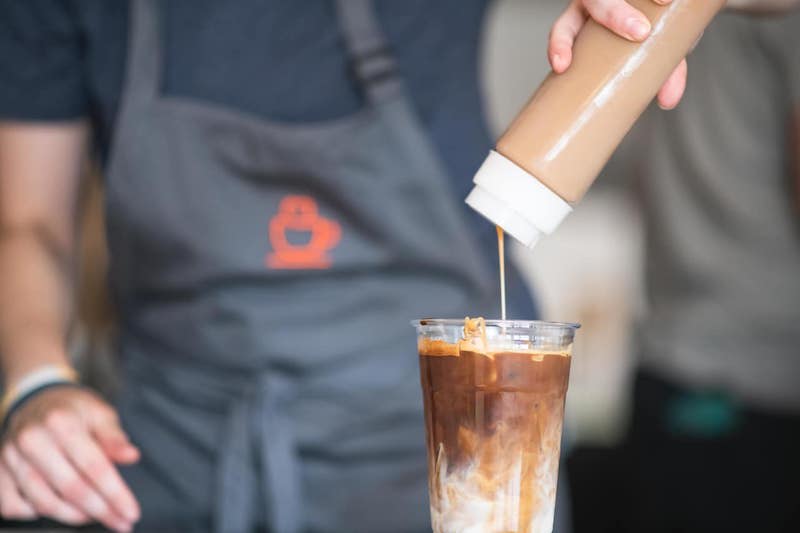 The Details
When ordering,
mention @properties or @ Loves Local
on Wednesday, December 22nd from 12 pm – 2 pm CT for a beverage of your choice on the @ tab*. Inspired is located at 883 W Main St, Lake Geneva, WI 53147. Be sure to follow
@atproperties
and
@inspirecoffeewi
on Instagram and use our hashtag
#AtLovesLocal
when you visit.
Limit one beverage per person. When visiting, please respect others by wearing a mask and maintaining a 6-foot distance.